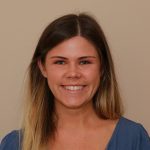 Emily Bludnicki
Practicum site: North Central Regional Mental Health Board (now Amplify, Inc.) in Hartford (2019)
Project description: My project was an assessment of accidental opioid-related deaths in 17 towns of north-central Connecticut. Using data from CT Data Collaborative, I was able to identify who is overdosing, the drugs involved in overdoses, what locations and settings overdoses occur, and who the stakeholders are, and what resources are available to address opioid overdose issues. This research was done as a part of Connecticut's State Opioid Response (SOR) Grant initiative. I had the opportunity to attend several Alcohol and Drug Policy Council (ADPC) meetings, which provided valuable insight into current legislation surrounding the opioid crisis. Being able to listen to representatives from advocacy groups and other stakeholders involved in the mission to combat opioid addiction was truly an incredible experience.
Some advice for future students…I would advise students to be open to all Practicum opportunities. My project was not what I expected it to be, in the sense that it allowed me to experience a prominent public health problem at the forefront by hearing from individuals in recovery, and learning more about the crisis as it relates to several cities in Connecticut. Pick a project you might not have much background in- you may be surprised where it leads you!
---

Dae-zhane Boland
Practicum Site: UConn Health Disparities Institute (2019)
Project Description: For my Practicum, I worked on the CT Report Card on Health Equity among Women and Girls of Color. My tasks included locating, analyzing and visualizing data, contacting partners to inform them about the report card, and outlining a social media dissemination plan that would promote the report card and educate community members on various health issues. What was most valuable about my project was making many connections with different HDI partners and community leaders. I was able to network with public health professionals, gain expertise for the many health disparities that women and girls of color face, and also learn about organizations I could potentially work at in the future.
Some advice for future students…I would like for other students to treat the Practicum as an experience that can further their careers in public health, and not simply a requirement because networking can really open some doors that you may not expect.
---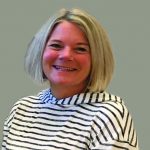 Kirsten Carew
Practicum site: UConn Rudd Center for Food Policy & Obesity. The office is located in Hartford, but the field work took place in Manchester and East Hartford (2019)
Project description:  I was responsible for revising a codebook and creating a spreadsheet that was used to collect data in the field on health claims of children's sugary drinks. Gaining knowledge of the intricacies of planning a large data collection project was the most rewarding and valuable. These are skills that I can use when planning future studies.
Some advice for future students…It is important to know the scale of the project prior to starting so you are able to develop timely goals.
---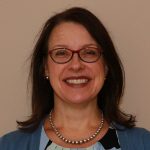 Linda Casey
Practicum site: Farmington Valley Health District (FVHD) in Canton (2019)
Project description: The practicum involved the strategy, planning, and preparation for a community needs assessment (CHA) as part of the FVHD's accreditation effort. In addition, I was able to also shadow various departments and learn the practical side of the responsibilities of a local health district. The FVHD staff were great to work with and each staff member was willing to discuss their individual departments and contributions to the team.
---
Sarah Gwinn
Practicum site: Connecticut Department of Public Health Katherine Kelly Laboratory in Rocky Hill (2019)
Project description: While at the DPH Laboratory in Rocky Hill, this practicum focused on MALDI-TOF Brunker machine's ability to accurately detect Salmonella and Streptococcus bacteria.  The Enteric's Division at the laboratory uses MALDI to test specimens from Connecticut.  My experience was excellent!  Not only did I gain experience on surveillance and detection of food born disease in CT, I also gained knowledge on disease contamination, worker laws that surround the issues with food born-illness and I learned about the different Department of Public Health agencies and how closely they work together for surveillance.
---

Marta Holovatska
Practicum site: Connecticut Department of Public Health in Hartford, but the project was statewide (2019)
Project description: My practicum experience involved the Connecticut State Health Assessment Planning at the Department of Public Health. My role was to help with the coordination and execution of focus groups to better understand the health needs and communities of various populations across the state. I also administered Community Health Priority surveys at DSS centers and FQHCs. In addition, I conducted inventory analysis of several hospital's CHNA and CHA reports from around the state. The inventory identified frequency of priorities, high burden conditions, and community assets. This practicum opportunity allowed me to further my proficiency in achieving the MPH program core competencies and inter-professional competencies. It was a great opportunity to understand the role of inter-professional collaboration among a large range of external and internal stakeholders to complete the CT State Health Assessment.
---

Shanjida Jui
Practicum sites: Connecticut Department of Public Health in Hartford and Manchester (2019)
Project description: The Practicum Project involved participating in the data collection process (Surveys and focus groups) of the State Health Assessment (SHA). Being able to hear different health issues directly from the community members was very eye opening. I also appreciated the opportunity to collaborate with multiple partners, which allowed the inclusion of many vulnerable and marginalized communities. I also got to collect data first hand in the field. I think that was rewarding too.
---

Odia Kane
Practicum site: Level Up Fitness Gym (2019)
Project description: For my practicum, I was deemed the "Public Health Researcher/Fellow" and I was tasked primarily with forwarding the gym's "Community First" campaign through the proposal of various projects and initiatives for the leadership to take on within the next few years. The most rewarding part of my practicum experience was having the space to construct something that can cut costs, be of use, and be an effective tool for wellness in the community.
Some advice for future students…I wish I knew a bit more about the process before I started my practicum. I highly enjoyed the freedom of picking my own experience, but initially, I felt a bit lost.
---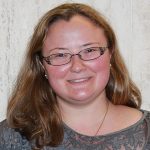 Mary Meinert
Practicum site: Center for Prevention Evaluation and Statistics (CPES) in Farmington (2019)
Project description: This public health practicum with the Department of Mental Health and Addiction Services (DMHAS) CPES, housed at UConn Health, explored how dissemination of behavioral health information and statistics via various social media platforms will increase awareness of rising public health issues. Linkages were created with public health partners at the community, state, regional and federal levels. I enjoyed increasing my knowledge of using social media platforms to raise awareness of health matters to the public.
Some advice for future students…I wish I knew that students were allowed to choose a site for their Practicum project; we didn't have to wait to be assigned to a department. I had a great experience, but be proactive so you get a project that is good fit.
---
Ashley Mills
Practicum site: Rudd Center for Food Policy in Hartford, however, I traveled to Storrs, Vernon, Avon, and Plainville to work on my two projects. (2019)
Project description: My first project involved assisting a (UConn) PhD candidate (working at RUDD) to measuring strength and clarity of school wellness policies using parameters set by the whole school, whole child, whole community mode. My second project involved evaluating the healthfulness of foods offered at local food pantries and accounting for differences in use of nutrition signage. Through this work, I conducted pantry assessments and engaged in client interviews. As well, I helped to organize scheduling among research assistants working at the pantry. It was most rewarding to work in an interdisciplinary team in evaluating policy that I could encounter in future work environments. As someone who was interested in work in an academic setting, I found school and wellness policies to be interesting. Additionally, direct contact with community members and greater awareness of the strengths and implications of food/nutrition labels were most valuable. My practicum work was strongly related to personal, academic, and career interests.
Some advice for students…If engaging in community work, ask specific questions about the chance of scheduling changes for the Practicum. After starting my work, I found that I needed to have flexibility in my schedule for various meetings, trainings, and community work for my projects.
---

Adam Misiorski
Practicum site: Connecticut Emerging Infections Program in New Haven (2019)
Project description: I completed secondary analysis of 2018 C. difficile database, created a new database and merged it with the original, and abstracted supplemental variables and ran frequencies and statistical tests to find associations between old and new variables. Getting hands on experience with real-world data and testing it for associations and frequencies using SAS was very rewarding. The time spent here really translated a lot to what I learned in the MPH program.
Some advice for future students…I do recommend that students take the SAS course. It is certainly a challenging program but it translates so well with the work I did at the Emerging Infections Program.
---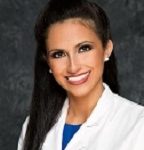 Brianna Muñoz, DMD, MPH
Practicum site: Connecticut Oral Health Initiative (COHI) in Hartford (2019)
Project description: Entitled "A Practicum in Oral Health Policy and Advocacy," my project consisted of working with the Connecticut Oral Health Initiative (COHI). The host agency has been structured as a nonprofit organization with the mission of improving access to services, increasing quality of care, and promoting health equity for all patients (COHI). Specific project tasks evolved as different bills were proposed during the 2019 legislative session. The measurement of outcomes was based upon fulfillment of the 10 Essential Services of Public Health. Throughout the semester, I advocated on behalf of oral health equity, promoted interprofessional practice, built constituency, engaged legislators, analyzed health policy, and educated community members.
The most rewarding aspect of this applied public health practicum was that it enabled me to take on an active role in the legislative process. Thus far in my profession, I have had the perspective of a dentist. However, this experience gave me the opportunity to take on the perspective of a public health professional and to translate theory into practice. Considering House Bill 5627: An Act Extending the Period Children May Retain Dental Insurance Coverage under their Parents' Insurance Policies, I submitted written testimony in support of the bill, delivered oral testimony at the public hearing, and fulfilled a leadership role in the advocacy campaign. Following the practicum course, I continued my involvement with COHI and have become a partner of the organization.
Some advice for future students…I suggest looking for a host organization early since this process may take some time. My first few attempts at finding a project did not work as I had hoped, but this did not deter me from continuing on the search to find an organization with a mission that would be a good fit. It wasn't until I voluntarily attended the CPHA Advocacy Training that I met a presenter who later introduced me to the Executive Director of COHI. While some practicum experiences may be more straightforward, I had to independently network and build connections first before I was able to find a host organization that I could work with to develop a project. The practicum experience is truly what you make of it.
---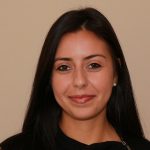 Maria Ortiz
Practicum site: Connecticut Department of Public Health in Hartford, but project was statewide (2019)
Project description: I participated in Connecticut's State Health Assessment by distributing surveys across different DHS offices, participated in focus groups, and also did an inventory of hospital reports. I learned a lot from the experience, but I most valued learning how to look at qualitative data in NVivo.
Some advice for future students…I would consider different options and see what would be a best fit. Ask for a lot of information on what you will actually be doing before committing.
---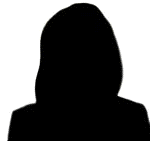 Lindsay Phaneuf
Practicum site: Eastern Highlands Health District in Mansfield (2019)
Project description: It was my responsibility to routinely monitor the public bathing areas within the district and ensure the water was safe to swim in. Each week I collected water samples from public swimming areas and brought them to the CT Department of Public Health Lab to be analyzed. I was also responsible for reporting the lab results to the community. Working at a local health department was a very valuable experience. Although I was primarily working on the Bathing Water Program, I was able to gain experience in other areas of public health, wherever my help was needed.
---

Kritika Shankar
Practicum site: UConn Health Jackson Laboratory in Farmington (2019)
Project description: My project was a big data analysis of The Cancer Genome Atlas (TCGA) program data utilizing the statistical computing software R. I applied the package deconstruct Sigs on the TCGA data to correlate the mutational signature findings to the known cancer signatures to determine if the results could be determined from single tumor samples as well as multiple. I have never worked in computational science or taken a coding class so learning R from scratch was a very unique experience and I hope to keep working on this skill. Computational science is such a versatile field and being able to code and apply methods from prior studies was so exciting, and I know that I will utilize the skills I have gained in my future public health career.
Some advice for future students…I wish I had gotten a better timeline for my proposed project. Since I had no background in the field I had no basis for how long it would take to actually learn each step. I also wish I had chosen a project more aligned with the courses I was taking/work I was doing since it was kind of tough to go back and forth. I recommend making sure you work closely with your mentor especially with the type of project I had.
---

Ruth Shefraw
Practicum Site: New Britain Health Department and Sudanese American House, in New Britain (2019)
Project description: My first project consisted of collecting research data for a health needs assessment project for SIHA (Social Intervention for Health Action). The data will support SIHA clients in the Greater New Britain area consisting of New Britain, Berlin, Plainville, and Southington. The overall goal of the project was to "increase utilization of preventative healthcare services" for the target groups (Arabic Speaking and Sudanese recent immigrants) and orient them to the preventative goals of the Healthy People 2020. My second project with the New Britain Health Department involved reviewing various establishments and ensuring they met current codes.
Conducting the research and focus groups was very rewarding. The data will not only help current immigrant minority groups, but also future incoming immigrants. It is great knowing my project data will have a long lasting effect supporting generation to generation is very gratifying.
---

Lina Smith
Practicum Site: North Central District Health Department (NCDHD). The health department is located in Enfield, but serves the towns of East Windsor, Ellington, Enfield, Stafford, Suffield, Vernon, Windham, and Windsor Locks. (2019)
Project description: I updated and improved the search capabilities, aesthetics, and functionality of the NCDHD's Community Resource Mapping Tool. I was able to help the NCDHD improve their Community Resource Mapping Tool using skills I had previously developed in my current job. It was a great reminder about how your skills can often translate to any number of different types of projects, professions, or disciplines.
Some advice for future students…There may be opportunities that arise during the practicum to participate in the organization's events or projects. I recommend that students take advantage of as many of those opportunities as they are able. Although my main project was to work on the mapping tool, I was able to participate in a number of other health department activities (some planned at the start of the semester and others not) that helped to round out my practicum experience. I also recommend speaking with as many staff at the organization as possible. This can help you get a broader sense of all work in which the organization is involved, as well as gain exposure to different types of professions you might be interested in pursuing.
---
Ashley Wiggins
Practicum site: InterCommunity Health in East Hartford (2019)
Project description: I was a Health Promotion and Quality Improvement Intern. My team and I were in the planning phase for the implementation of two HIV prevention interventions, NIA and SISTA. These interventions target African American heterosexual males and females from the ages of 18 to 29 years old in the Greater Hartford area. My experience consisted of conducting extensive research about HIV within the population groups, using quality tools to organize information and intervention materials, meeting with clinical and administrative staff to assess project performance, and recruiting participants. Subsequently, I created STD/HIV educational materials for the clinics and conducted patient satisfaction surveys.
It was valuable being a member of a team that helps minorities in the Greater Hartford area. There are many African Americans that don't have access to preventative health services. It was rewarding to provide health education on several sexually transmitted diseases that continuously affect this population.
Some advice for future students…I wish I knew how important it was to choose an experience that mirrors my future career field. Luckily, I was able to do so. I chose an experience where I was able to gain more insight and strengthen my skills in quality improvement, disease prevention, and patient satisfaction. This experience provided me with more confidence and hands on experience to start my career.
---