WHY CHOOSE UCONN?
Public health careers for the 21st century will require competence in the interprofessional coordination of skills relevant to systems-level approaches to health that focus on our environment and social structures.  You can join students, alumni, faculty and community partners who are at work shaping our public health system and services. When thinking about public health around Connecticut, it's hard to exaggerate our program's influence. Our alumni and faculty are found in various positions across the university throughout the state and nation. Graduates hold positions as:
health directors and staff in state, local, and federal health departments
managers of community health, social service, and nonprofit organizations
managers and scientists of pharmaceutical firms, health insurance companies, and hospital systems
educators and researchers
community-based physicians
public policy advocates

CONGRATULATIONS!
Audrey Chapman received the Joan Segal Outstanding Faculty Award at the Annual MPH Graduation Dinner.
IS TRAFFIC-RELATED AIR POLLUTION KILLING US?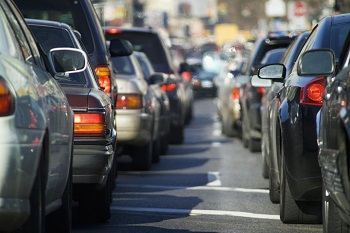 Professor Doug Brugge discusses research focused on increasing scientific knowledge about the health risks associated with traffic-related air pollution, especially adjacent to highways.
Read more.
SETTING LIMITS TO STOP THE GAMBLING EPIDEMIC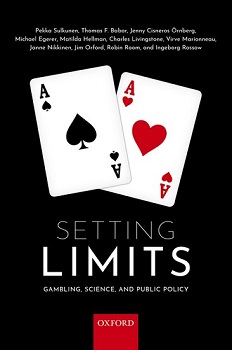 Interview with Professor Babor, co-author of the new international book, Setting Limits: Gambling, Science and Public Policy, sharing scientific, evidence-based recommendations to help policymakers stop the world's growing gambling epidemic, including the rise in online gambling.
COMMENCEMENT with SPEAKER – WOODLYN JOACHIM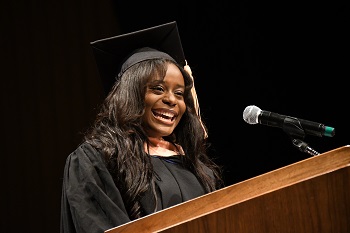 View the commencement video to watch the full ceremony or to hear Woodlyn's speech (go to the link to the remarks section at minute 31) .
In addition, there is an interview with our Commencement Speaker. Read More