WHY CHOOSE UCONN?
Public health careers for the 21st century will require competence in the interprofessional coordination of skills relevant to systems-level approaches to health that focus on our environment and social structures.  You can join students, alumni, faculty and community partners who are at work shaping our public health system and services. When thinking about public health around Connecticut, it's hard to exaggerate our program's influence. Our alumni and faculty are found in various positions across the university throughout the state and nation. Graduates hold positions as:
health directors and staff in state, local, and federal health departments
managers of community health, social service, and nonprofit organizations
managers and scientists of pharmaceutical firms, health insurance companies, and hospital systems
educators and researchers
community-based physicians
public policy advocates

Protect the Force from the Novel Coronavirus
An article posted to the US Naval Institute Proceedings website is co-authored by Alumni Dr. Zygmunt Dembek. It relates that keeping the U.S. military safe from the Coronavirus pandemic will require deliberate planning, prevention, and response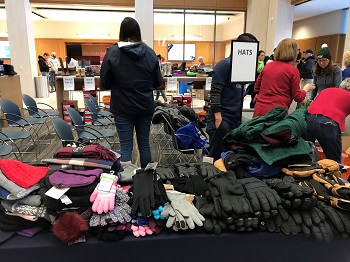 This has been another great year of generous donations by students, staff and faculty of the Department of Public Health Sciences during the holiday season!
This year we contributed to Footwear With Care, an annual event that provides boots and other essentials to the homeless. Kirsten Carew, Linda Casey, Ruth Shefraw, Barb Case and their family and friends volunteered helping distribute new boots, socks, toiletries, hats and gloves to 600 homeless!
We also collected toys for the Burgdorf Clinic.
In addition, our department again donated to HPD Officer Jimmy Barrett of the City of Hartford for the homeless. Items included bus tickets, hand warmers and other warm clothing.
Plus, clothes and toys were also delivered to the Open Door Soup Kitchen in Winsted, CT.
Thanks to all who donated!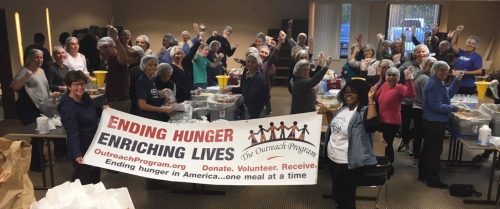 Another year that our public health students, department faculty and staff joined with University Health Professionals (UHP) as partners with End Hunger NE to package meals.  70 volunteers packaged more than 10,000 meals that have been distributed to local shelters and food pantries.  Thanks to all who volunteered!
OUR DEPARTMENT IS GROWING . . .
We are recruiting several full-time tenured faculty positions. View the details